Basis Fundamentals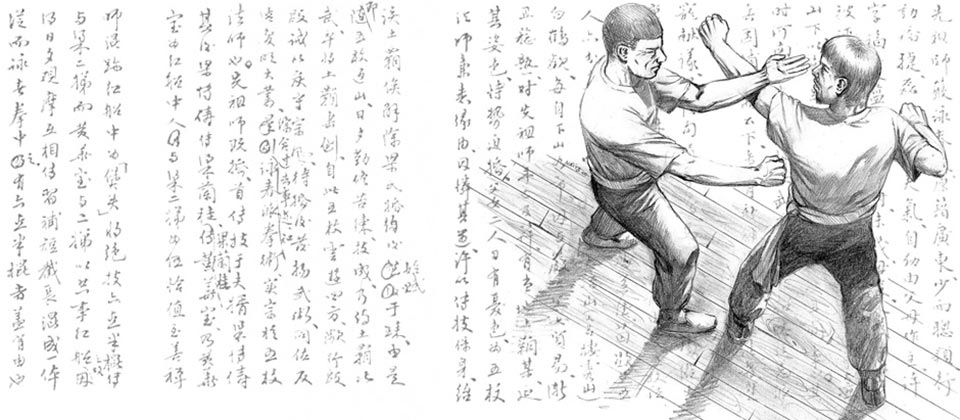 ---
.
Wing Chun Kuen is not so much a particular martial art style as it is a method, a training system, to build a body structure within the practitioner that is most suited to martial purpose. The premise for this is that the system is based on natural human body motion and the techniques are built around a set of fundamental principles from which the system draws its power. Form training then becomes the study of human body structure (skeleton and musculature) and its mechanics. The result of such training will be the building up of a highly efficient martial structure within one's body.
Wing Chun Concepts Curriculum
The Wing Chun Concepts curriculum consists of three primary elements, Structural Development Forms, or simply Forms, Reflex Development Drills, or Drills, and Tactical Development Drills, or Tactics. There are also two supplementary elements, Weapon Training and Equipment Training.
All of the Wing Chun techniques are first learned from the Forms and Drills. These sequences provide a safe and effective way to practice and polish the skills. It is important to note that the intent, focus, content and sequence of movements for both Forms and Drills can change from lineage to lineage, or even from school to school. The most common curriculum framework includes three empty hand forms, one wooden dummy form and two weapons forms. The Drill progression generally moves from basic blocks, strikes and trapping to various forms of sticking-hands and sticking-legs (chi sau and chi gerk) drills, and finally to pre-arranged and then free-form sparring.
Tactics are a modern evolution of traditional (gwoh sau and maai saan jong) combat sparring. Tactical drills pair Wing Chun technique with Real World situations to create a laboratory for problem solving. Tactics are used to incrementally prepare students for sparring and to test the legitimacy of Wing Chun technique. Tactics may be trained against one or more attackers, with or without weapons present, and you may be defending from a standing position, be pinned against a wall, be seated, or be flat on the ground. Tactical drills often use modern training equipment such as focus mitts, Muay Thai pads and kicking shields.
In this page, there is an overview of the entire Wing Chun Concepts curriculum. It follows a strict linear progression where every completed step in the syllabus builds a foundation for the next. This allows the body to learn, adapt and integrate the techniques until they can be expressed reflexively without conscious thought. The progression also takes into account the changes and transformation in both body and mind. Command and Mastery of each step creates an ever-growing comprehension of the principles and concepts.
Level 1 - Sil Lim Tao
Level 2 - Chum Kiu
Level 3 - Biu Jee
Level 4 - Mook Yan Jong
Level 5 - Weapon Form