Massachusetts Wing Chun Kung Fu Council
Children's Classes
___________________________________________________________________________________________________________________________________________________________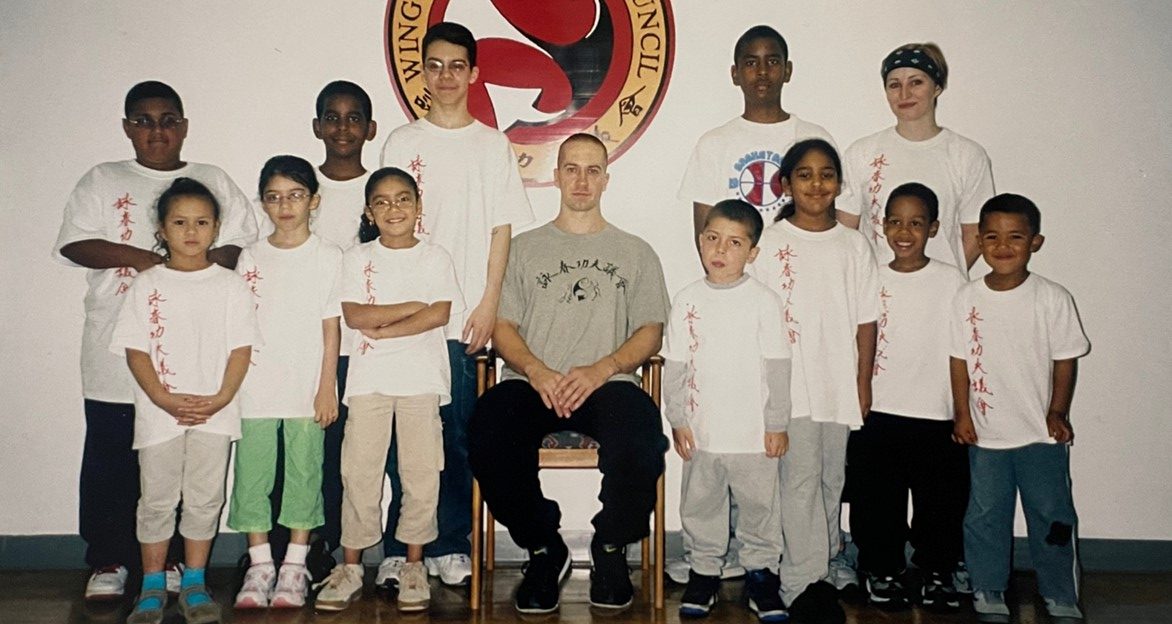 ______________________________________________________________________________________________________________________________________________________ What we feed our children's make them grow… We feed their confidence! ______________________________________________________________________________________________________________________________________________________
CHILDREN CLASSES
Although considered a sophisticated art form, the Wing Chun School has adapted a curriculum suitable for children from the age of four to fourteen years old. At age fourteen the child can (with the parents consent) opt for the adult classes.
Therefore the Wing Chun School believes while it is never too late to learn, the sooner one begins the better the learning process will be.
Our young students are a further extension of our school and the Wing Chun family, so they are treated with the same respect as the adults and taught to return that same respect to others.
They will learn self confidence, self discipline, self control and self defense.
They will also learn the promotion of non violent solutions to conflict, and we help them to understand this through discussion and role play.
Encouragement and praise are enforced in our schools with added incentives for good performance in training and grading.
We believe that our children's program not only produces better pupils in secular education but also better members of society. We aim to provide our young students with ability to resist destructive peer pressure through self discipline.
With all this in mind at the Wing Chun School the safety of our students is paramount so we feel our Children's program is a life skill that can be utilized in today's society.
Children Class Schedule
Children Classes
Thursday 5:00pm – 6:00pm
Saturday 10:00am – 11:00pm
___________________________________________________________________________________________________________________________________________________________
___________________________________________________________________________________________________________________________________________________________